Southern Vietnam - October 1998
These photographs are the result of my first visit to Vietnam in October 1998. Based in Saigon (now officially named Ho Chi Minh City, but most people still refer to it as Saigon), we also went on trips to the Mekong river delta, the Cu Chi tunnels where the Viet Cong hid during the war with the US, and a Cao Dai temple.
Cao Dai is a local mixture of Catholicism and various eastern religions, with a wild and wacky blue/pink/yellow colour scheme that has been described as like 'Disneyland on Acid'. We were lucky enough to arrive on a festival day and the place was packed; and fortunately they are extremely tolerant of tourists with cameras.
Here's a tip: most of the other tourists were using flash, but this was inside an enormous building and we were some way from the action. Normal built-in flash units simply can't illuminate such a large area. I doubt many of their holidays snaps came out. If you turn off the flash in this sort of situation, not only is your photography much more discreet, but you also stand a much better chance of getting a usable image: most electronic cameras will make a longer exposure to compensate for the dim light. Of course, you need to hold your camera steady!
The image of the prostrate worshippers was taken from the balcony 30 feet above, without flash, and is probably my favourite of all my pictures.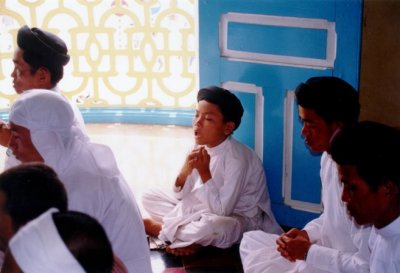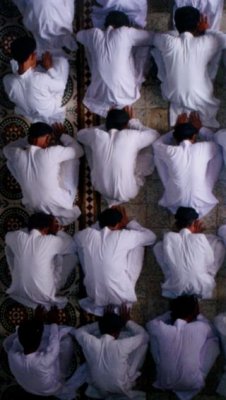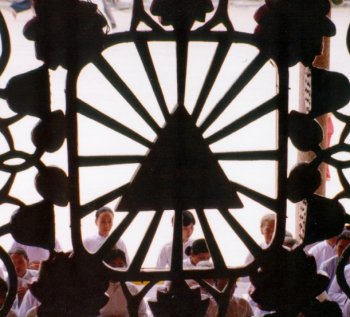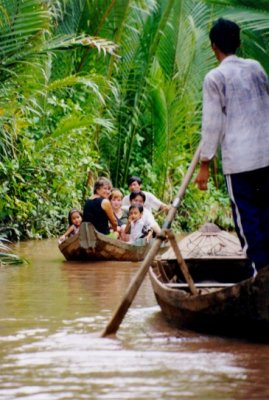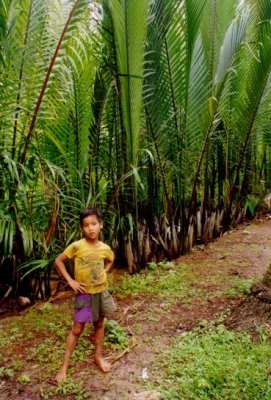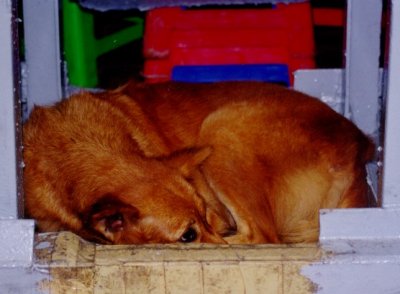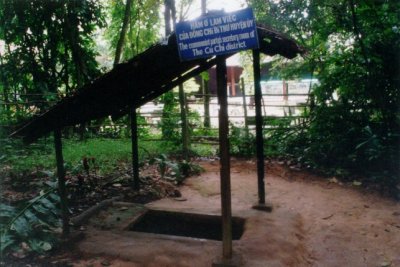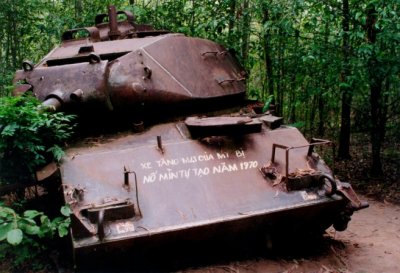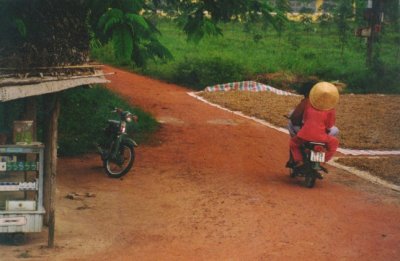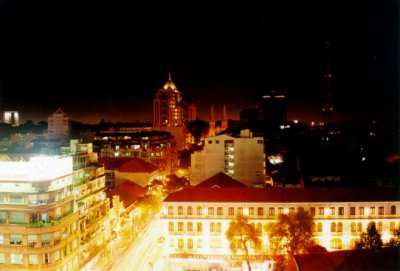 Click here to go to the PoppaNet home page.
Note: PoppaNet is designed for 1024x768/16-bit colour/v4.x browsers.
All content &copy Alan Moore 1997-2007 unless otherwise specified. All rights reserved.